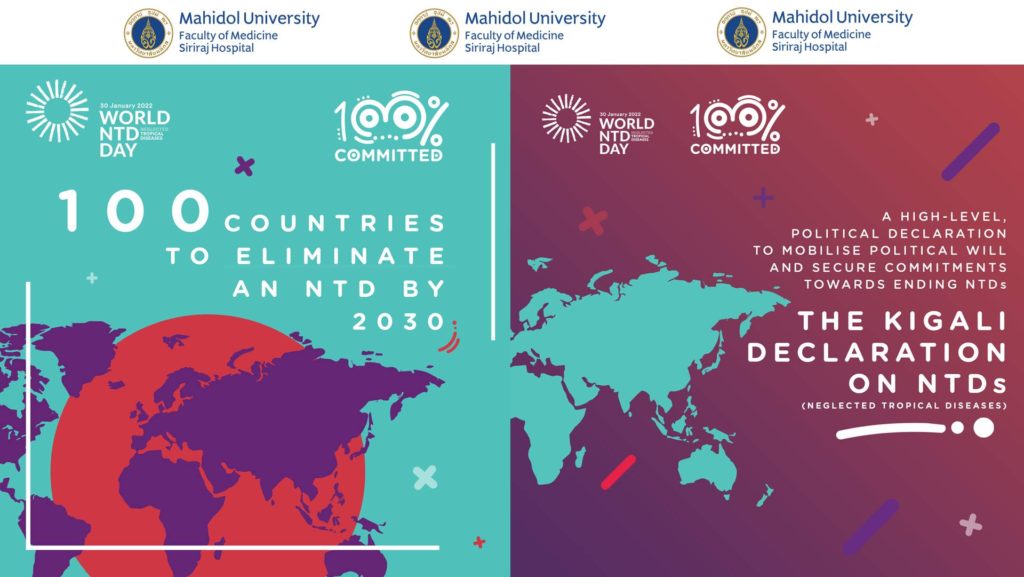 Siriraj Hospital was selected as a representative of Thailand to join the campaign "World NTD Day" along with other 26 countries worldwide!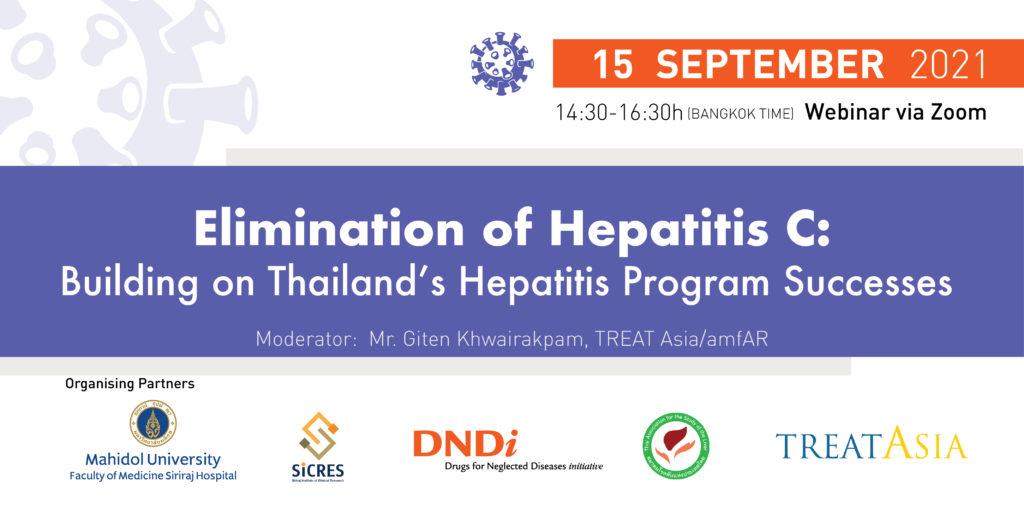 SICRES ร่วมกับ DNDi ได้เชิญผู้ทรงคุณวุฒิและตัวแทนจาก WHO มาร่วมประชุมเกี่ยวกับการเข้าถึงการรักษา เพื่อมุ่งสู่การกำจัดไวรัสตับอักเสบซีให้หมดไป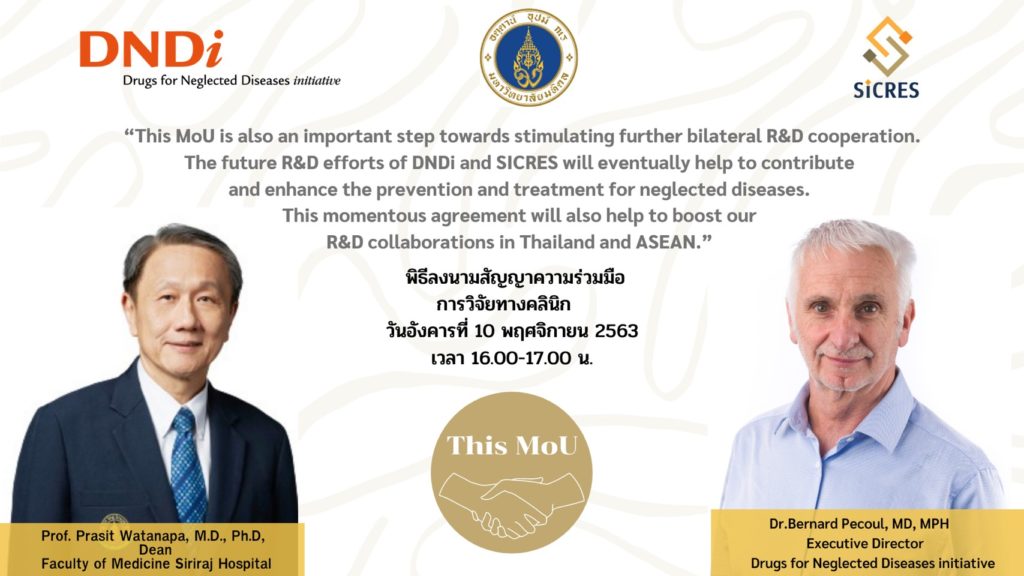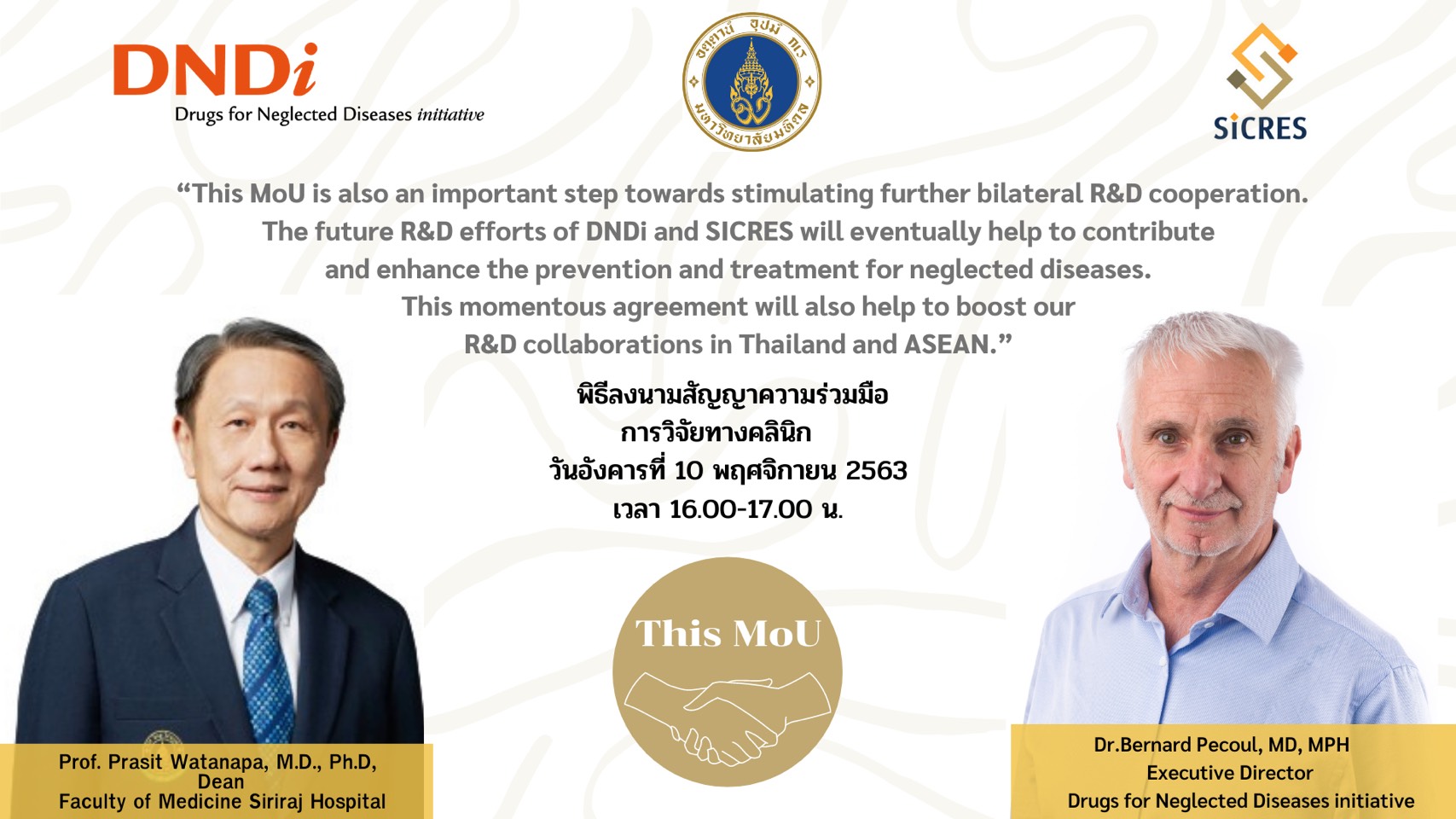 On 10th November 2020, SICRES and DNDi signed a memorandum of understanding for collaboration on conducting clinical research. Focusing on medical research and working together to further develop a leading hub of excellence in medical research and development in Southeast Asia.