Clinical Research Services
SICRES offers a full spectrum of clinical research services to bring about new and innovative solution and findings. Our services cover the entire clinical research and development that can be tailored to national and international trials. 
Applied Thai Traditional Medicine
Allergy and Clinical Immunology
Endocrinology and Metabolism
Infectious disease and tropical medicine
Respiratory Disease and Tuberculosis
Siriraj Institutional Review Board (IRB)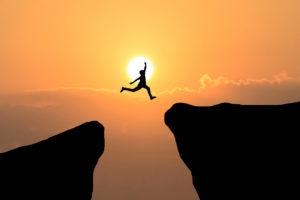 Congratulations on completing the course. We hope that you now feel you have achieved the goals you want. Below are the links for downloading your certificate. Please feel free to contact us should you have any inquiries. We wish to see you in our following training courses soon.
A list of project archives
SICRES has in place a Standard Operating Procedures (SOP) consistent with Good Clinical Practice (GCP) Guideline, Regulatory Authority Requirements, and Human Research Protection Unit Policy and Guideline.
Previous studies on Bioequivalence (BE)
1. Amlodipine tablet 10 mg
2. Atorvastatin tablet 40mg
3. Bambuterol tablet 10 mg
4. Carvedilol tablet 25 mg
5. Cefoperazone/Sulbactam 1/0.5 g IM
6. Cilostazol tablet 50 mg
7. Clopidogrel tablet 75 mg
8. Donepezil tablet 10 mg
9. Glimepiride tablet 3 mg
10. Glucosamine capsule 500 mg
11. Glucosamine sachet 1500 mg
12. Irbesartan tablet 300mg
13. Levothyroxine Sodium
14. Losartan tablet 100 mg
15. Losartan/HCTZ tablet 100/25 mg
16. Manidipine tablet 20 mg
17. Montelukast tablet 10 mg
18. Olanzapine tablet 10 mg
19. Oseltamivir tablet 75 mg
20. Pioglitazone tablet 30mg
21. Ramipril tablet 10 mg
22. Sertraline tablet 50 mg
23. Spironolactone tablet 100 mg
24. Tamsulosin ER capsule 0.2 mg
25. Tenofovir tablet 300 mg
26. Trimetazidine MR 35 mg
27. Valsartan tablet 160 mg
28. Venlafaxine XR capsule 75 mg